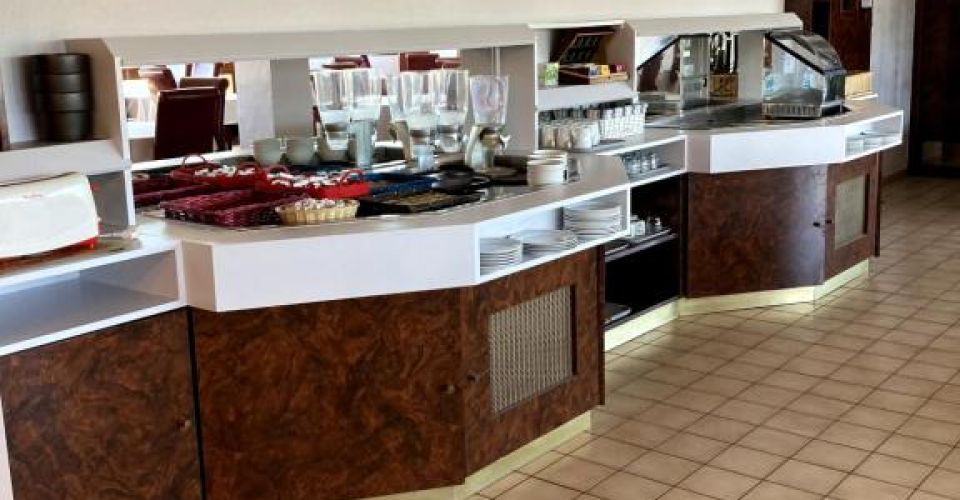 Every morning, enjoy our breakfast buffet with its tasty products. It is open from 6:30 am to 9:30 am.
You will find the following products on our breakfast buffet:
2 types of bread, croissants, pains au chocolat, 3 types of cereals, rusks, sandwich bread, gingerbread, plain yogurt, fruit yogurt, cottage cheese, 3 to 4 types of portion cheese, compote, sweet or salted butter, orange juice, hot drinks, 3 types of jam, honey.
Start the day on the right foot with our breakfast!